Legal and Privacy Policy
Legal Information
Lasting Impressions For Paper, Inc.
MemoryMixer Website License Agreement ("Agreement")
PLEASE READ THIS AGREEMENT CAREFULLY BEFORE USING THE MEMORYMIXER WEBSITE. BY CLICKING ON "I AGREE" YOU ARE AGREEING TO BE BOUND BY THE TERMS AND CONDITIONS OF THIS AGREEMENT. IF YOU DO NOT AGREE WITH THE TERMS AND CONDITIONS, OR DO NOT WANT THEM TO BE BINDING ON YOU, PLEASE CLICK "I DECLINE" AND CEASE ALL FURTHER USE OF THE MEMORYMIXER WEBSITE.
Please note: The Design Elements and Page Layouts ("Products") are licensed to you for personal use only. Any commercial use of the Products is strictly prohibited. The Products on the MemoryMixer Website are protected by copyright laws. The respective owners of the Products retain all rights in and to their respective Products, except as expressly provided for herein.
1. General. The Products on the MemoryMixer Website are licensed, not sold, to you by Lasting Impressions For Paper, Inc. ("Lasting Impressions") for personal use subject to the terms and conditions set forth herein. All rights not expressly granted herein are reserved. The Products You license may be used only in connection with the MemoryMixer Software, and more specifically, with Your copy of the MemoryMixer Software.
2. License and Restrictions on Use. Upon payment of a specified license fee for a particular Product ("Licensed Product"), Lasting Impressions will grant to You the right, in perpetuity, to reproduce and prepare derivative works of the Licensed Product (collectively "Derivative Works") solely for personal use and in connection with the MemoryMixer Software, as well as the right to reproduce, distribute copies of, perform publicly and display publicly the Derivative Works. Commercial use of Licensed Products and/or any Derivative Works is strictly prohibited.
3. Term. The Agreement is effective until terminated. You may terminate it at any time by written notice to Lasting Impressions. Lasting Impressions may, in its sole discretion, terminate this Agreement if You fail to comply with any term or condition of this Agreement. In such event, no notice shall be required by Lasting Impressions to effect such termination. Such termination shall be without prejudice to any other remedy to which Lasting Impressions may be entitled under applicable law, statute, or regulation. Upon termination of this Agreement, for whatever reason, You agree to cease all use of the MemoryMixer Website.
4. Restrictions on Transfer. You may not rent, lease, sublicense, assign, transfer, network, reproduce, or timeshare any Product, or Your rights, duties, or obligations under this Agreement, nor cause or permit any person or entity to do the same. Further, any attempt to sublicense, assign, or transfer any of Your rights, duties, or obligations hereunder is void. You may not electronically transfer any Product through a local area network, wide area network, or other network system or through any computer subscriber system or bulletin-board system.
5. Warranty, Liability and Disclaimers. You assume all responsibility for the selection, use of and results obtained from Licensed Products. ALL PRODUCTS ARE PROVIDED "AS IS" WITHOUT WARRANTY OF ANY KIND, EITHER EXPRESS OR IMPLIED, INCLUDING, BUT NOT LIMITED TO, THE IMPLIED WARRANTY OF MERCHANTABILITY AND THE IMPLIED WARRANTY OF FITNESS FOR A PARTICULAR PURPOSE. LASTING IMPRESSIONS DOES NOT WARRANT THAT PRODUCTS WILL MEET YOUR REQUIREMENTS OR THAT THE USE OF ANY PRODUCT WILL BE UNINTERRUPTED OR ERROR FREE. LASTING IMPRESSIONS SHALL NOT BE LIABLE FOR ANY DAMAGES, INCLUDING BUT NOT LIMITED TO, LOST PROFITS, LOST SAVINGS, OR OTHER INCIDENTAL OR CONSEQUENTIAL DAMAGES ARISING OUT OF THE USE OR INABILITY TO USE ANY LICENSED PRODUCT. Some states do not allow the exclusion of implied warranties or the limitations or exclusion of liability for incidental or consequential damages, so the above exclusion may not apply to You. This limited warranty gives You specific legal rights, and You may also have other rights that vary from state to state. Lasting Impressions' entire liability and Your exclusive remedy shall be the amount paid for a particular Licensed Product or a replacement of such Licensed Product, in Lasting Impressions' sole discretion.
6. General Provisions. This Agreement, and all matters relating to or disputes arising out of this Agreement, shall be interpreted, governed, and enforced in accordance with the laws of the State of Utah, notwithstanding the choice of law rules of such State. The courts of Utah shall have exclusive jurisdiction to determine all claims, disputes, actions, or suits which may arise hereunder and the parties hereby expressly consent to such exclusive jurisdiction and venue before the proper authority in Salt Lake City, Utah. This Agreement: (i) represents the entire agreement between the parties; (ii) supersedes all prior agreements, understandings, representations and warranties relating to the subject matter of this Agreement, whether oral or written; and (iii) may only be amended by a writing signed by both parties. If any provision in this Agreement is invalid or unenforceable, such provision shall be construed, limited or, if necessary, severed to the extent necessary to eliminate such invalidity or unenforceability, from all other provisions of this Agreement. Any waiver of, or promise not to enforce, any right under this Agreement shall not be enforceable unless evidenced by a writing signed by the party making said waiver or promise. All notices required or permitted to be given or made under this Agreement shall be in writing and shall be given by personal delivery, by confirmed air courier, by certified mail, return receipt requested, or by first class mail, postage prepaid. Notices shall be addressed to the parties at the addresses that appear herein, or to such other address as either such party shall theretofore have designated for such purpose from time to time. All notices provided pursuant to this Section shall be deemed effective upon actual receipt. In the event that any party hereto shall be found in default or breach of this Agreement by arbitration or a court of competent jurisdiction, said party shall be liable to pay all reasonable attorney's fees, arbitration and court costs and other reasonably related collection costs and expenses incurred by the other party enforcing its rights hereunder. This Agreement shall be binding upon and inure to the benefit of the parties and their respective successors and permitted assigns.
YOU HEREBY ACKNOWLEDGE THAT YOU HAVE READ THIS AGREEMENT, UNDERSTAND IT, AND AGREE TO BE BOUND BY ALL OF ITS TERMS AND CONDITIONS.
---
---
---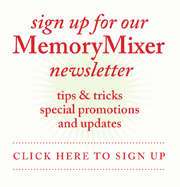 ---